Events
We host a range of events, from large public lectures, performances and film showings to smaller seminars, across a broad spectrum of topics related to the linguistics, literary, and cultural expressions and realities of the Spanish-speaking world. Unless otherwise stated, our events are free and open to all.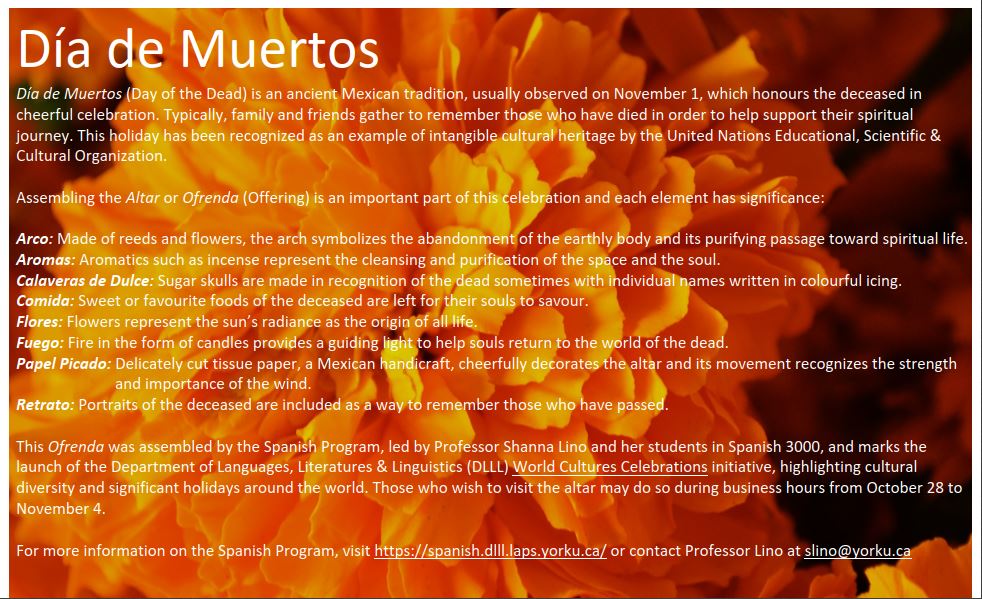 Literature and Music in Dialogue Series York University Second Student Centre
4700 Keele St #335, North York, ON M3J 1P3
Nat Taylor Cinema
N102 Ross Building - North, Campus Walk, North York, ON M3J 1P3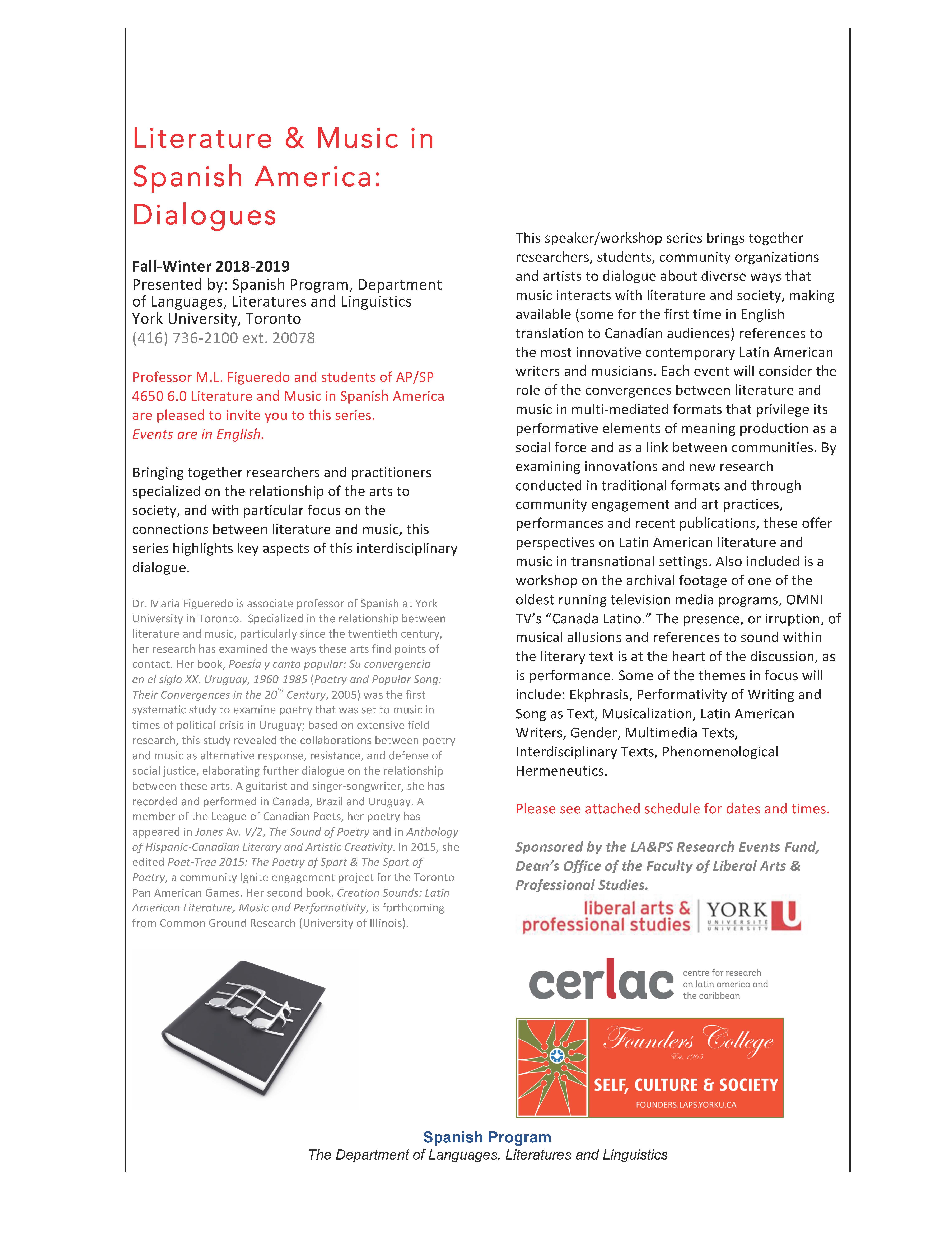 Join our weekly Music Hour!
Join our NEW weekly Spanish Conversation Hour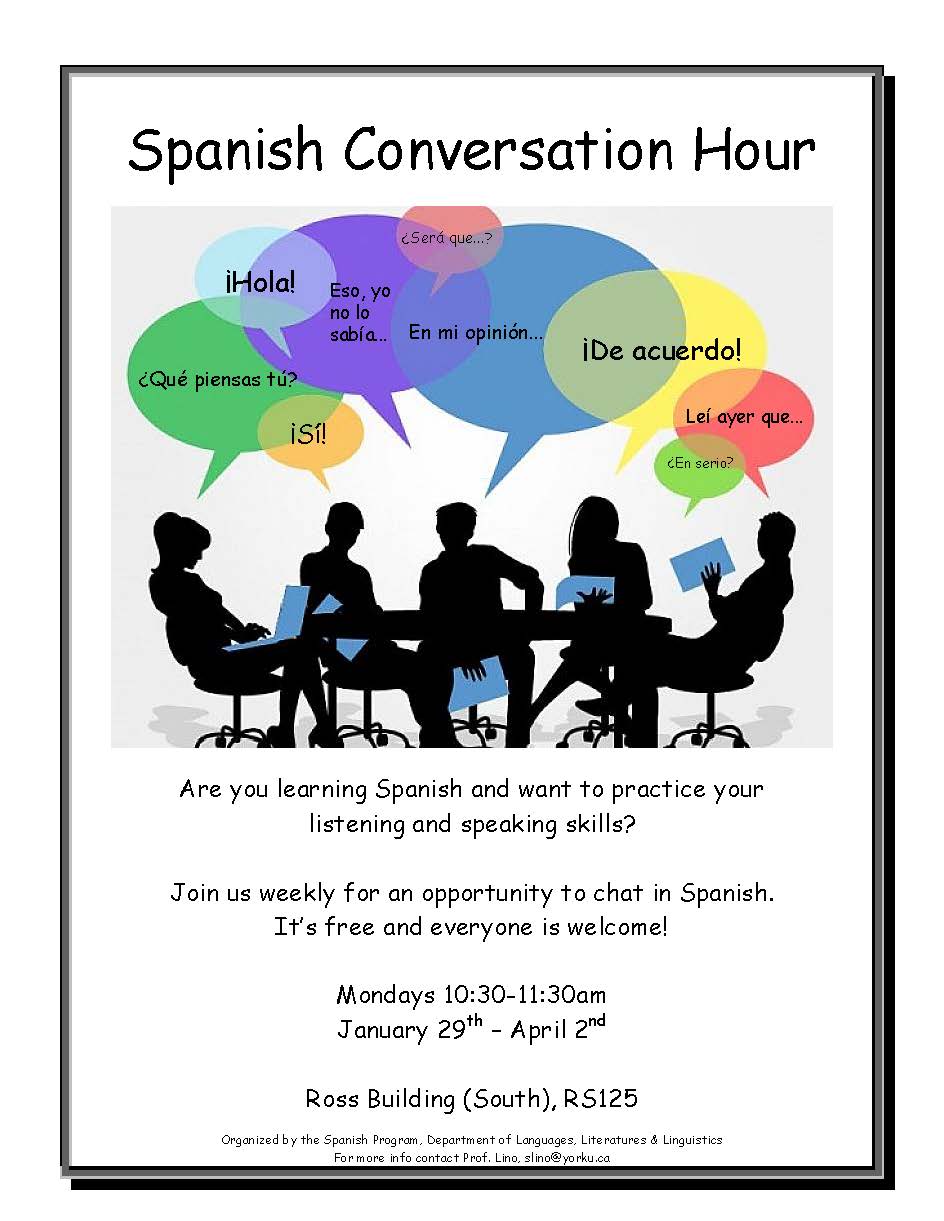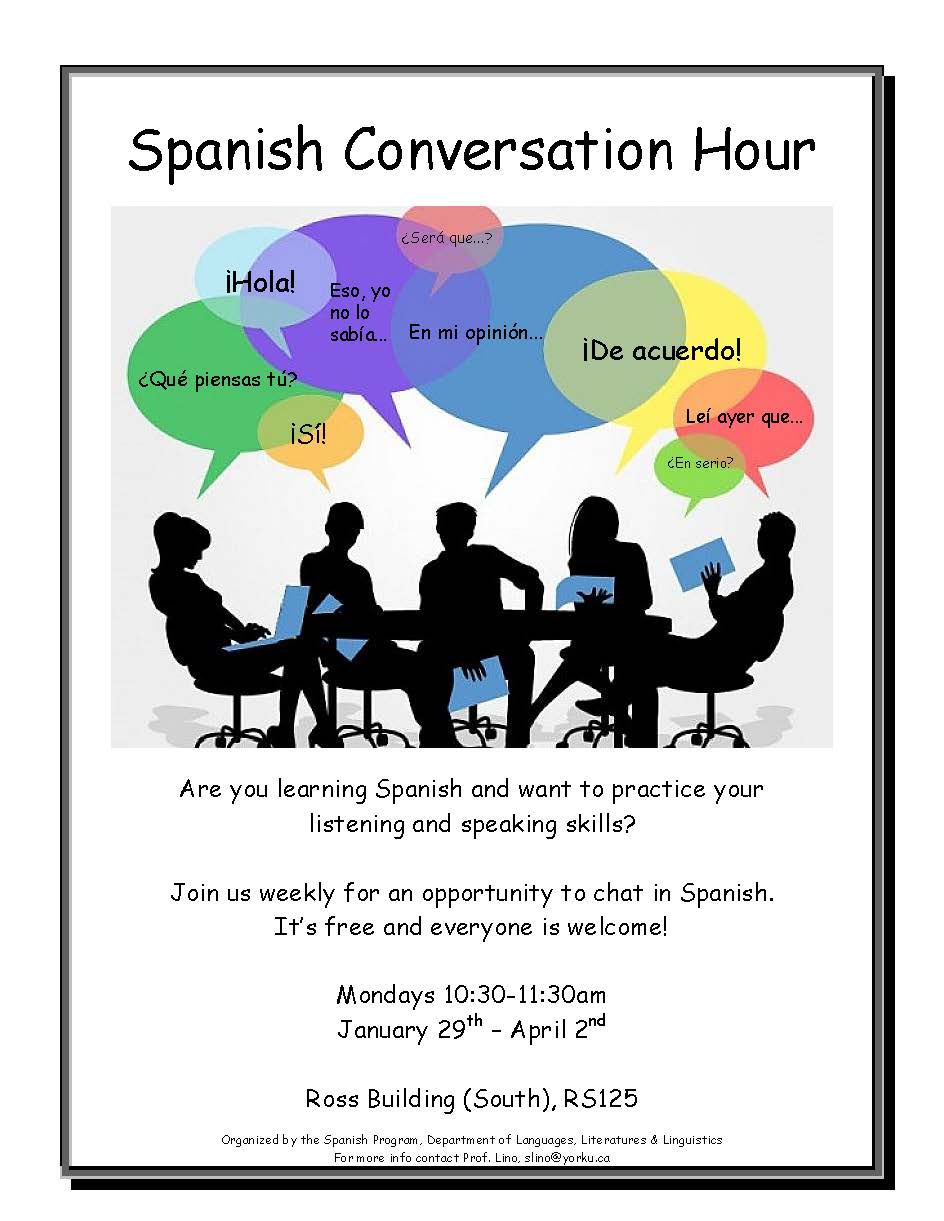 Don't Miss our Spanish Music Hour!
Starting October 10, 2017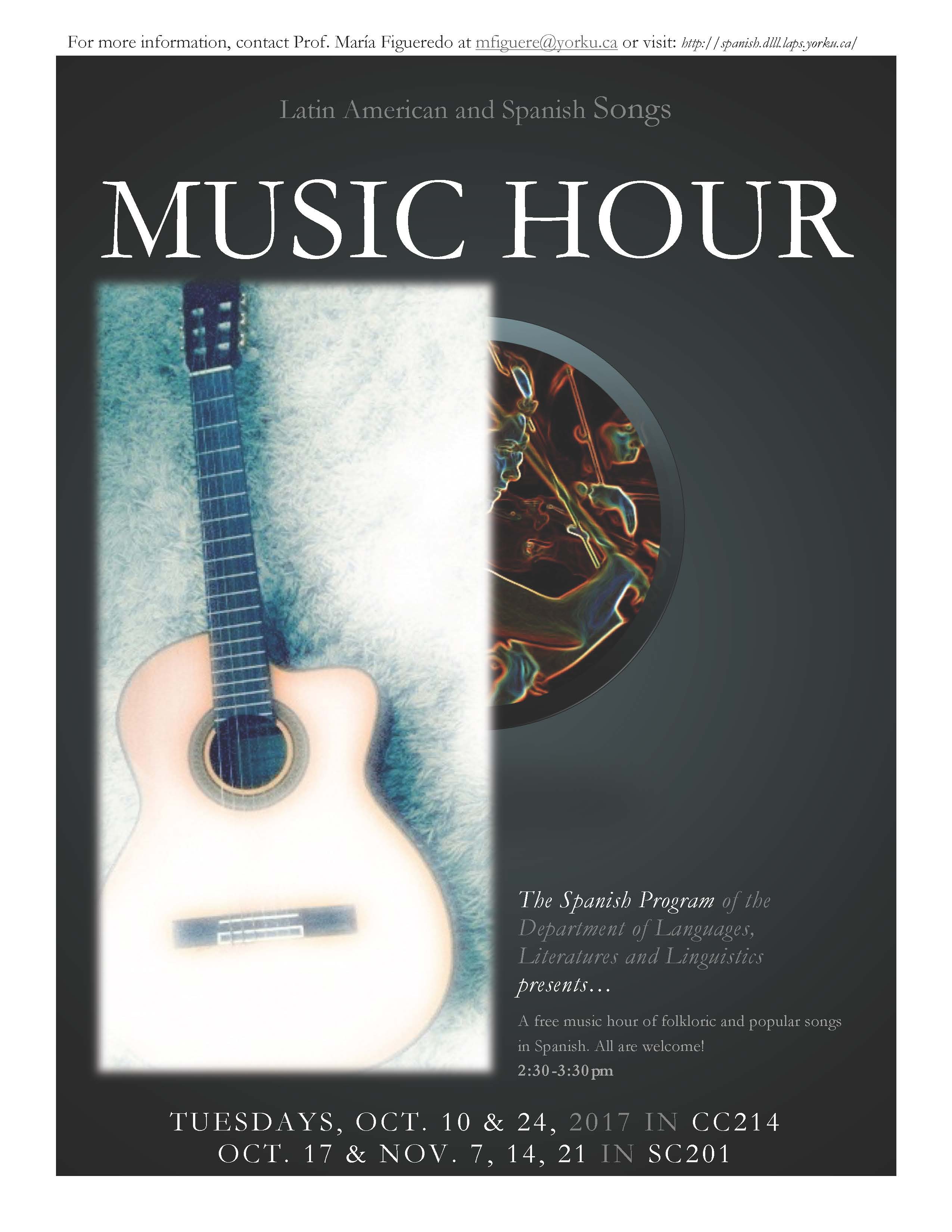 Book Launch: Cuba-US Relations, Obama and Beyond, by Arnold August
October 13, 2017
Tour of the AGYU
Guided tour by a curator of the AGYU (Art Gallery York University)
October 27 at 11:00 am (meet at the main entrance of the gallery)
Spanish Lecture Series: