Creation Sounds: Music, Gender and Performativity in
Contemporary Latin American Literature
In this book Professor Maria Figueredo considers the role of music in multi-mediated formats that privilege the performative elements of meaning production. By examining innovations by Spanish American writers, the intertextual relationships between the historical weight of influential voices are juxtaposed with twenty-first-century acts of writing. The reception of texts mixes a plethora of voices, meta-histories and experiences, thereby co-existing and inhabiting plural spaces onsite and online. The mediation of installations, performances and digital technologies expands encounters with sound and image beyond specifically bound sites. The presence, or irruption, of musical allusions and references to sound within the literary text is at the heart of the discussion, as is performance. Bibliographical data garnered from literary criticism published between 2007 and 2016 informs and illustrates the possible links between literature and music, with particular emphasis on: (a) the musicalization of the novel in contemporary Latin American writing; (b) the incorporation of poetry, visuals and musical accompaniment to the production of literary texts, the shifts in the reader-text relationship and the nature of literary culture; (c) and discussions on the performativity of reading and the role of musical elements in the phenomenology of the text. In addition to examining the various ways that music can interact with literary works, this book makes available (some for the first time) in English translation, samples of poetry, prose and multimedia productions of Latin American writers who are among the most salient and groundbreaking of the twentieth and twenty-first centuries. Additional information is available online.
The Poetry of Sports & the Sport of Poetry: POET-TREE 2015 (PDF)
Edited by Professor Maria L. Figueredo 
This collection brings together visual and literary works contributed by writers across the Americas for the Toronto 2015 Pan American and Parapan American Games community Ignite project "Poet-Tree 2015." The selection contains original and never-before-published poems by 31 poets from 14 different countries, including Miguel Avero (Uruguay), Andrés Bazzano (Uruguay), Evgueni Bezzubikoff (Peru), José Cantero Verni (Argentina), Dider Castro (Colombia), Martín Cerisola (Uruguay), Roberto Cruz Arzabal (Mexico), Andrea Durlacher (Uruguay), Ernesto Estrella Cózar (US/Spain), Kela Francis (Trinidad and Tobago), Paola Gómez Restrepo (Colombia/Canada), Gustavo Gómez Rial (Uruguay), David Hernández (El Salvador), Hoski (Uruguay), Leonardo Lesci (Uruguay), Lasana Lukata (Brazil), Irene Marques (Portugal/Canada), Santiago Pereira (Uruguay), Néstor Rodríguez (Dominican Republic), Dan Russek (Canada), Carmen Urioste de Azcorra (Spain/US), Enrique Winter (Chile), Ed Woods (Canada). Also featured are the voices of young writers: York University students Karolina Bednarek (Canada) and Susel Muñoz (Cuba-Canada); high school student Sebastian Vinasco-Lasso (Canada); and seven-year old Yuri Albano (Brazil). Translations from Spanish, English, Portuguese, French were realized by Catherine Marinoni, Bruce Bartra and Maria Figueredo and by some poets who translated their own works. Toronto: York University Press, 2015. 68 pages. ISBN: 978-1-77221-027-9.
This book was the final piece of a multi-work installation and print arts project created and coordinated by Dr. Maria Figueredo of the Spanish Program at York University from January to August 2015. The public poetry installation project, with online and on site components (see YouTube video now, visit us on Facebook: @POETREE201), and hosted related events as part of an Ignite community project for the Toronto 2015 Pan American / Parapan American Games. The project brought together contributions from students, faculty and staff at York University as well as community members in Canada and abroad. Its print volume includes poems by students of the Spanish Program of the Department of Languages, Literatures and Linguistics at York University, such as Susel Muñoz and Karolina Bednarek, and by Sebastian Vinasco-Lasso who participated in the Poet-Tree 2015 workshop held by Prof. Figueredo at (CERLAC) the Centre for Research on Latin American and the Caribbean's "Young Amautas of the Americas" Youth Summer Program in July 2015. This young poet was recently honoured again for his achievement in being published at such a young age, as part of the closing ceremony for the third iteration of the Young Amautas program hosted by CERLAC on July 21, 2017.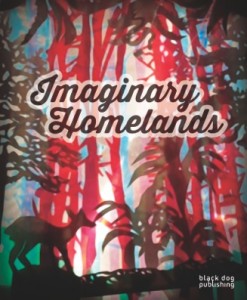 Imaginary Homelands
The Art Gallery of York University (AGYU) and Black Dog Publishing recently published a bilingual catalogue (Spanish/English) of the exhibit Imaginary Homelands (2012). The catalogue includes an essay by Emelie Chhangur, curator of the exhibit, and nine interviews that professor Emiro Martínez-Osorio conducted with the group of Colombian artists who participated in the show. Two students from the Spanish Program, Luis Quesada and Ana Daniela Ponce Morales, assisted professor Martínez-Osorio with the copyediting of the Spanish texts included in the catalogue. Additional information about the exhibit or the catalogue is available online.
Additional New Publications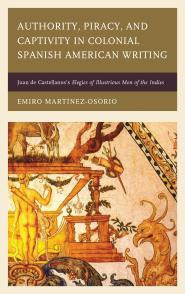 Professor Emiro Martínez-Osorio has published a book:
Authority, Piracy, and Captivity in Colonial Spanish American Writing: Juan de Castellanos's Elegies of Illustrious Men of the Indies
Authority, Piracy, and Captivity in Colonial Spanish American Writing examines the intricate bond between poetry and history writing that shaped the theory and practice of empire in early colonial Spanish-American society. The book explores from diverse perspectives how epic and heroic poetry served to construe a new Spanish-American elite of original explorers and conquistadors in Juan de Castellanos's Elegies of Illustrious Men of the Indies. Similarly, this book offers an interpretation of Castellanos's writings that shows his critical engagement with the reformist project postulated in Alonso de Ercilla's LaAraucana, and it elucidates the complex poetic discourse Castellanos created to defend the interests of the early generation of explorers and conquistadors in the aftermath of the promulgation of the New Laws and the mounting criticism of the institution of the encomienda.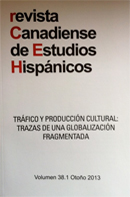 Professor Shanna Lino has recently published a special edition of the Revista Canadiense de Estudios Hispánicos on the topic of "Tráfico y producción cultural: trazas de una globalización fragmentada" ("Trafficking and Cultural Production: Traces of a Fragmented Globalization" Vol. 38.1).
This monographic issue, which Professor Lino co-edited with Dr. Luis Molina Lora (Ph.D. University of Ottawa), drew together eleven critical essays from scholars in Canada, the US, and Latin America and is the first of its kind to theorize the notion of trafficking in the Spanish-speaking world, including that of people, narcotics, literature, cultural heritage, and history.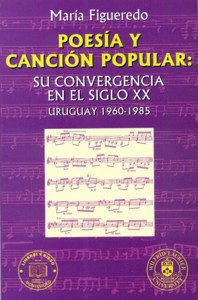 Poesía y canto popular: Su convergencia en el siglo XX. Uruguay, 1960-1985 [Poetry and Popular Song: Their Convergence in the Twentieth Century. The Case of Uruguay, 1960-1985] published "the work of Maria Figueredo on the resemantization of the poetic text when it is articulated with a musical structure, to integrate a new reality of language, that is, the song, is the first systematic investigation in this field. There existed periodic journalistic articles and reports on writers and musicians, as well as references inserted into various works of literary criticism, but never had a global and comprehensive work of this nature been undertaken on this fundamental aspect of contemporary culture" (Cosse, 9). The book studies the socio-cultural process of poetry that is set to music in relation to context of Latin America, with particular focus on the case study of Uruguay in response to particular socio-political challenges faced in the latter half of the twentieth century."