The Global Climate Strike: "Our Planet, Our Responsibility"
On September 27th 2019, I attended the Global Climate Strike in downtown Toronto. This is one of the largest anti-climate change rallies to take place not only in North America, but around the world. This year, 7.6 million people worldwide participated to advocate for the environment and encourage people to take action against climate change.
Earlier the same week, Professor Martínez-Osorio mentioned the march in our SP1000 class and encouraged us to use cognates and concepts we had learned in the course to spark a discussion about the strike in Spanish. After only three weeks of learning Spanish, my classmates and I were able to translate from English into Spanish sentences such as:
We march for our planet                                     Marchamos por nuestro planeta
There is a global problem                                   Hay un problema global
More action, less pollution                                Más acción, menos contaminación
It is time to protest                                                Es hora de protestar
It is time to march                                                  Es hora de marchar
It is time to listen to our planet                         Es hora de escuchar a nuestro planeta
Without action, there is no solution                Sin acción no hay solución
The sentence that stood out to me the most was "Our Planet, Our Responsibility," which translates into Spanish "Nuestro Planeta, Nuestra Responsabilidad". I decided that this would be the perfect slogan to write on my sign for the Climate Strike march. Since each of the friends that accompanied me on the march was learning a different language, we chose to write the same phrase in French, Mandarin, and English as well.
As we walked out of the Queens Park Subway station, we saw the large crowds that had gathered together for this great cause. There were people of all ages, races and ethnicities which really reflected the global force behind this march. Environmental organizations such as Greenpeace were giving out free vegan snack samples encouraging people to eat less meat and there was a singer performing her own music. The title of her song was "Nada," which emphasizes the urgency behind why we were all there and the "nothing" that would be left if we didn't take action soon.
I am a second-year student pursuing an International Business Administration degree (iBBA) at the Schulich School of Business. I attended the strike to voice my opinions about a cause as important as Climate Change. It truly is our duty to protect the planet we live on, the same planet where we have gotten all our resources from. If we do not stop pollution, deforestation, overfishing and countless other harmful environmental activities, sooner or later there will be nothing left. It is people like me and the younger generation who will have to live with the detrimental effects of climate change for the rest of our lives. We might as well take a stand now while we still have a chance to stop it.
I believe we need to make significant changes in our daily habits in order to stop climate change, starting with something as simple as using metal straws, relying less on fossil fuels, or becoming vegetarian. These are all things I strive to do every single day. I am also a WWF Living Planet Leader which focuses on sharing strategies on bringing sustainable living to campus and the organization also hosts annual cleanups and other ways you can make a larger contribution to this cause.
Learning to communicate in Spanish, participating in the march last Fall, and being a WWF Student Leader reminds me that regardless of our differences in language, ethnicity, location or lifestyle, we all share the same Planet Earth. It is our utmost responsibility to protect it.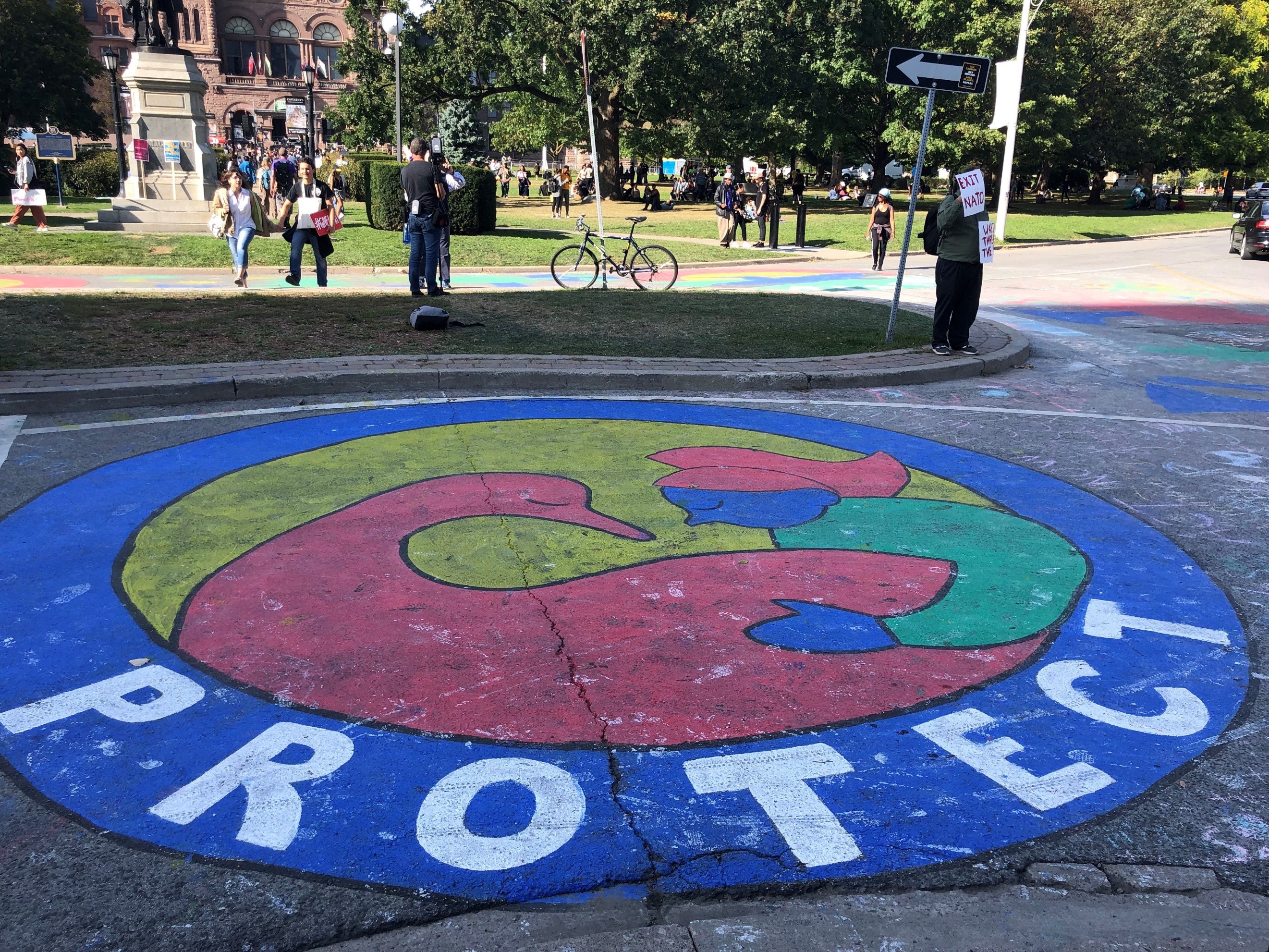 Ananya Kakkar